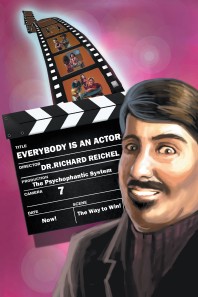 Everybody is an Actor: The Psychophantic System
"To become a successful film actor, one must be aware and understand what a lifeact is. Everyone who has lived on this earth for any length of time is a life actor."
From this line, highly respected, well-known, award-winning film producer, director, and writer Dr. Richard R. Reichel takes his readers on an amazing exploration into the world of the film industry and its psychological principles in Everybody is an Actor: The Psychophantic System. It is a complete guide to achieving success in the film industry and in everyday life.
This amazing book is great for anyone who would like to have improved confidence, be more assertive at work, at school, at home or in social situations.
He has written an article for Hollywood Magazine, and will be a regular contributing writer for this well known magazine.