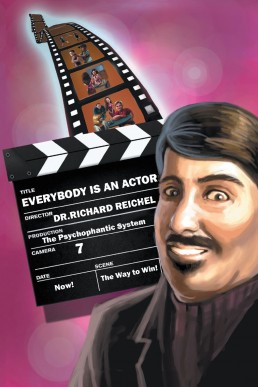 Everybody is an Actor: The Psychophantic System
Everybody is an Actor: The Psychophantic System will open the eyes of its readers to the truth about 'acting methods' and 'techniques' in manuals or instructions. Here, he introduces the psychophantic system of film acting, which teaches individuals the entire realm of film acting based on a complete and total education of the film industry and the psychological principles that operate within it. Psychophancy can be accomplished within a relatively short period of time.
This book will unleash the true actor in everyone as it allows them to develop positive film acting skill and the knack to actually play the character they are portraying, and learn how to effectively work with the producer, director, cast, and crew, and much more. It also teaches students how to avoid falling into the trap of being self-conscious and other negative habits most beginners and even some seasoned professionals make.
In Everybody is an Actor: The Psychophantic System, Reichel has written a groundbreaking and absolute guide to real success in the world of film acting. It will also motivate ordinary individuals to enhance their lifeacts in their everyday existence. This book will also appeal to anyone who would like to have greater confidence, be more assertive at work, at school, at home or in social situations.